NOVA3D Master Printer For Healthcare Professionals And Medical Device Engineers
---
Shipping out within 3-7 working days.
---
Nova3D MASTER — Dental Digital Master
Promoting digital access to dentistry
Nova3D Master—Digital dentistry
one step ahead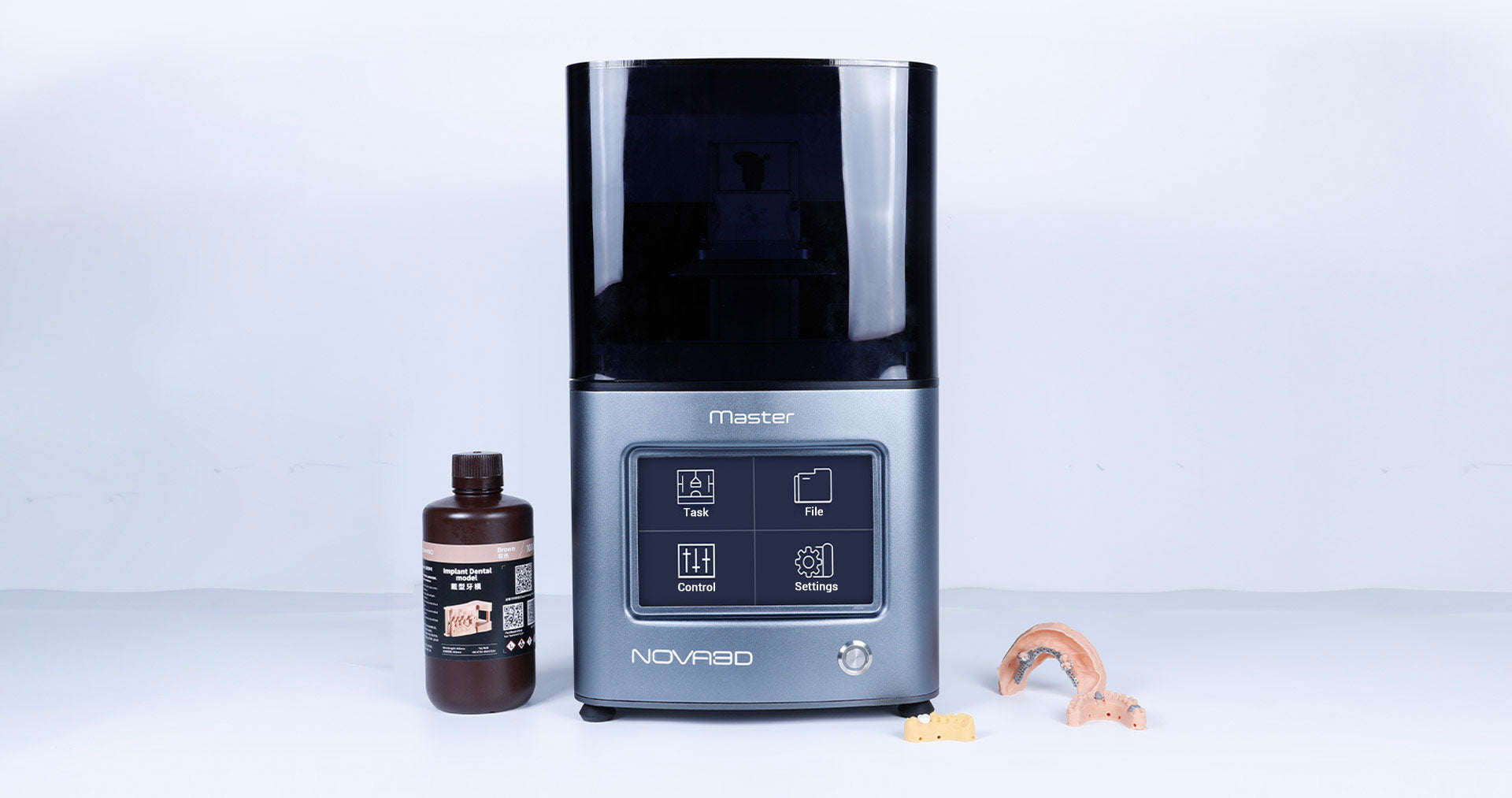 Equipped with high-speed release system,the
printing speed increases exponentially
about 1 hour

Master
Master 600 layers can be printed
in about 1 hour, 30 minutes faster
than other DLP printers.

about 1 hour

Other printer
Other printer only 400 layers can
be printed in about 1 hour, 30
minutes slower than Master.

31minutes

42minutes

Dental Crown &
Bridge Model

Height 22mm

65minutes

Dental Castable
Wax

Height 30mm

70minutes

Surgical Guides

Height 30mm
Incredible print accuracy - 50um
Data overlap rate up to 85%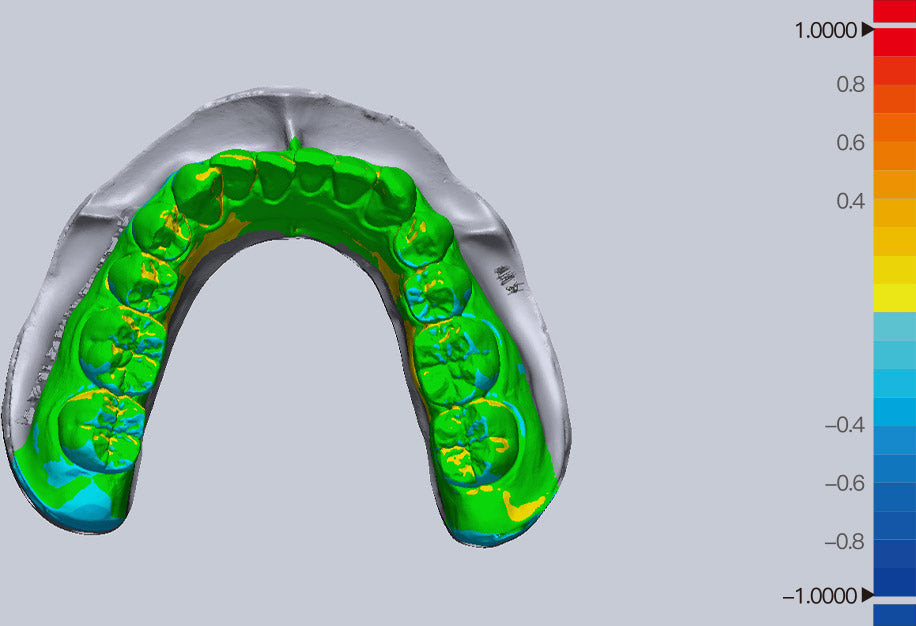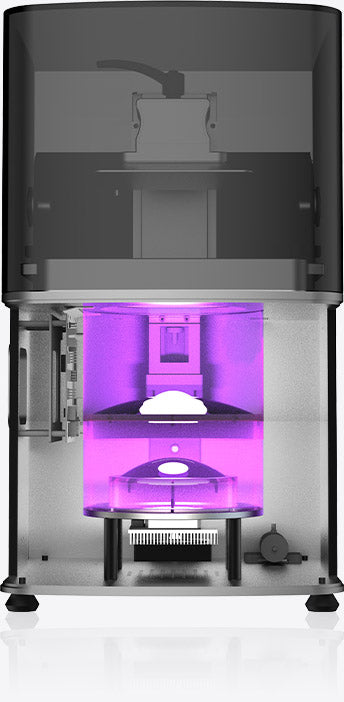 Uses a patented optical engine
COB vertical light source, wavelength 405nm, uniformity without cross, you can printing more stable.
Click Look
Support APP / WIFI Control
You can set the APP/PC and printer on the same LAN to transfer files to the printer and get rid of the trouble of USB flash drive.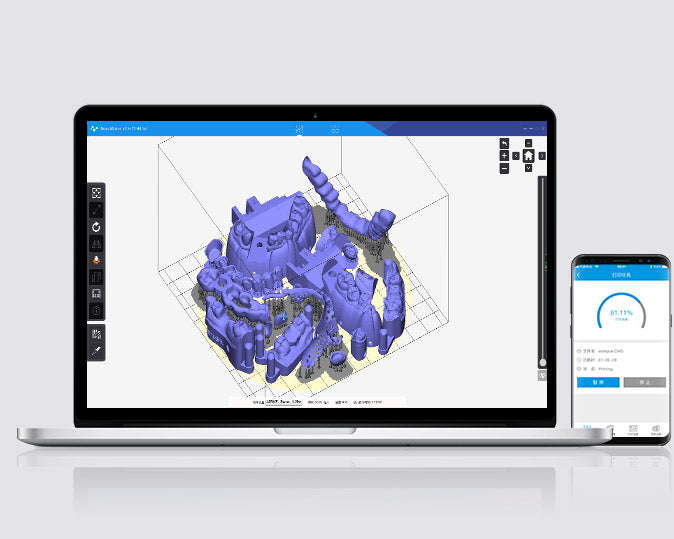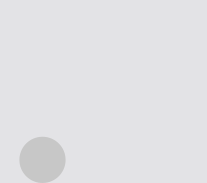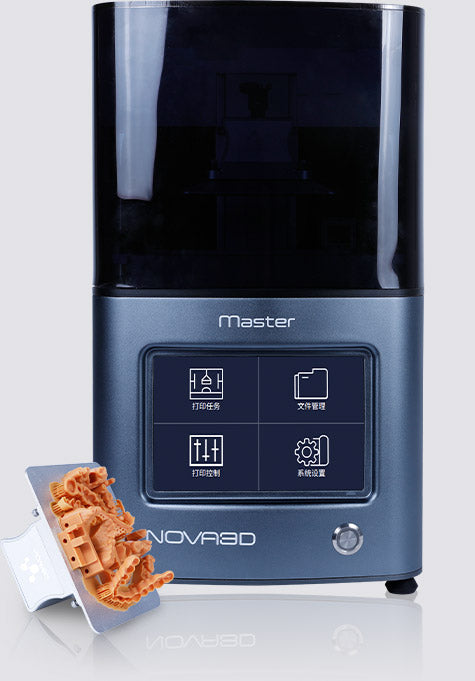 NOVAMAKE FOR DENTAL
Novamake for Dental developed specifically for dental digital professionals
perfectly suited to digital dental use scenarios.
Simple UI

Auto-positioning of the best
print angle when importing

Auto-add
support

Remote control

Intelligent one-
click printing

Auto-reminder of print
statistics when printing
is complete

Model mesh generation

Model hollow

Model punch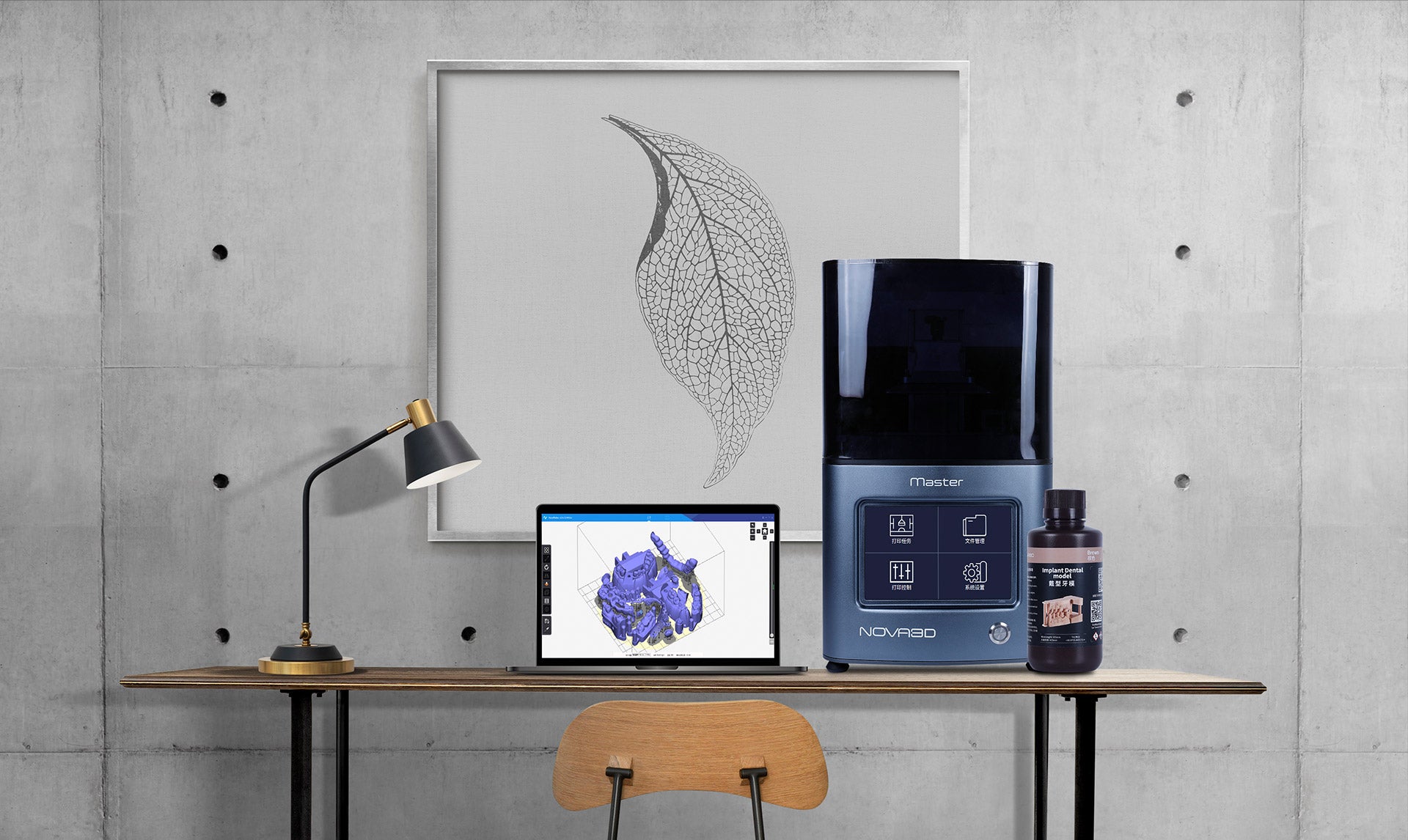 Printer Size
300mm*303mm*509mm
Your browser does not support Video tags. Please use Firefox and chrome for browsing

Print Size

120mm*128mm*100mm

Your browser does not support Video tags. Please use Firefox and chrome for browsing

HIWIN guide rail,ball screws
Intelligent high-tech,
better printing performance.

Your browser does not support Video tags. Please use Firefox and chrome for browsing

7 inches screen,easier to
control brings great control
experience.
Dental Resin Display
Dental Model
High Temperature resistance
Highly detailed
Clear displayed edge
Dental Crown & Bridge Model
High Hardness
High Accuracy
Perfect Model Appearance
Dental Castable Wax
Embedded casting without ash residue
Small tolerance
Accurate model size
Surgical Guides
Good compatibility
High pressure Wet sterilization
High transparent colour
Detailed Appearance
No Element of bisphenol propane (BPA)
Frequently Asked questions
Yes, we ship all over the world. Shipping costs will apply, and will be added at checkout. We run discounts and promotions all year, so stay tuned for exclusive deals.
How long will it take to get my orders?

It depends on where you are. Orders processed here will take 5-7 business days to arrive. Overseas deliveries can take anywhere from 7-16 days. Delivery details will be provided in your confirmation email.
There is an error in the size of the printed model.

Reason: This situation is because the matching degree of the printer and the resin is different from the light intensity of each printer itself.

Solution: It is recommended to test the best exposure time of the printer by yourself.

Test method: Model 5 small squares (5mm) and cylinders (10mm) for testing, and place them in the middle and 4 corners of the platform respectively. The exposure time is the time recommended by the resin manufacturer, and the layer thickness is 0.05mm. Print once and measure the print. When the measured value size is too large, the exposure time should be reduced (for example, the measured value is 5.12mm, the exposure time should be reduced by 1 second), when the measured value size is too small, the exposure time should be increased (for example, the measured value is 4.84mm, should be increased 1 second exposure time), repeatedly change the exposure parameter—print—measure, and adjust it to within the range of model error that the machine can reach. At this time, it is the best exposure time corresponding to the machine.
The printed model has warping, holes, and parts that are not consistent with the model.

1. The problem of warpage: most of it is because the platform is not level, you can correct the platform according to the official website leveling video;

2. Hole problem: Hole perpendicular to the platform. This kind of hole is caused by liquid leakage on the screen, see 2K screen QA for details.

3. Some parts are inconsistent with the model: This situation is likely to be caused by the failure of the support. It is recommended to check whether the support of the model is in place.
After printing, there is no model on the printing platform.

There are two possibilities for this situation: 1. The screen is not bright; 2. The gap between the platform and the LCD screen is too large.

Inspection method: Check if there are signs of curing in the trough. It is the second possibility that there is solidification, and vice versa is the first possibility.

Solution:

1. Try to reinstall the screen several times (be sure to confirm that the screen is in place). If the screen does not light up after multiple installations, the screen may be damaged. Please purchase the screen.

2. Watch the leveling video on the official website to adjust the zero position.
There is noise when printing.

First determine where the sound is. If it is the sound from the rail, it should be normal.
You can contact us through our contact page! We will be happy to assist you.
Our customer support is available Monday to Friday: 8am-8:30pm.
Average answer time: 24h
This product has no reviews yet.