NOVA3D Dental Casting Resin For 3D Printer
---
【Used for direct investment casting】deantal resin is specially designed for dental use, suitable for centrifugal casting at 780°C with no ash residue.
【High precision】printed model has a high resolution and smooth surface. Its high resolution allows the model to be printed with precise details,  ensuring that the cast crown, bridge or dental bracket will fit perfectly in the patient's mouth.
[Excellent fluidity]  The resin has excellent fluidity, which can greatly save the waiting time between exposures and speed up 3D printing. And the low viscosity characteristics make the details of the printed parts clearer and the shape accuracy higher.
【Supports are easy to remove】Just the right mechanical properties make the   prints do not need too thick supports, so the supports are easily wiped off, leaving no pits on the surface, saving manual grinding time.
【Wide Applications】 Castable  resin by jewelers for making rings and pendant, by engineers for small metal functional parts and by dentist. This Cast 3d printing resin can be used in most LCD and has been used in DLP 3D printers.
Shipping out within 3-7 working days.
High Accuracy 3D Printing Materials for Dental Industry
Work with Nova3d Master printer to create more infinite possibilities. Suitable for: Orthodontic molds, restoration molds, dental wax molds, surgical implant guides, impression trays, denture bases, and other dental practical scenarios.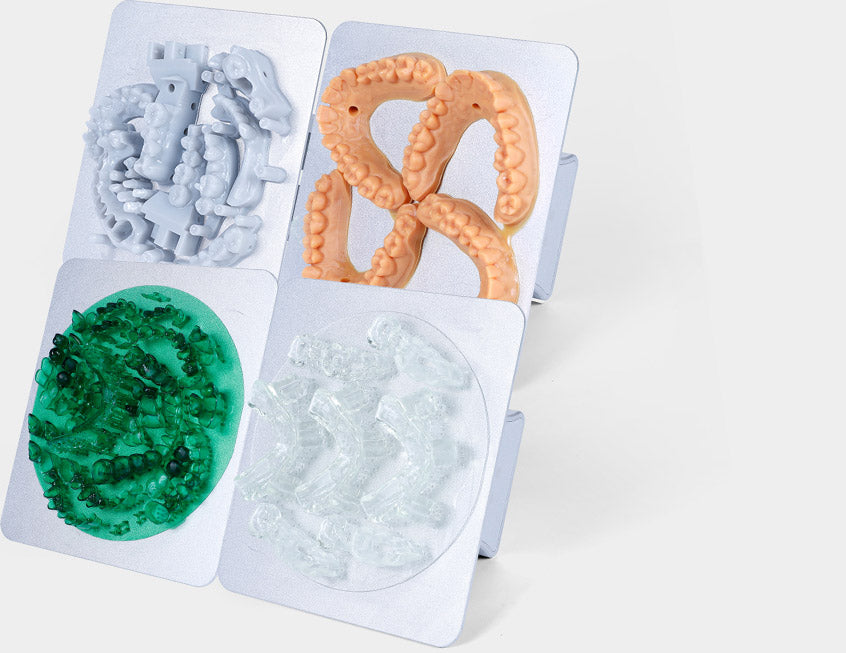 Features:

High temperature resistance
Highly detailed
Clear displayed edge
Orthodontic
Orthodontic dental mold is a resin material that can be directly washed with water after molding, and it has high temperature resistance, higher detail reduction, and stable dental mold structure. It can withstand the high temperature and high pressure impact of the hot press forming instrument and meet the production requirements of orthodontic appliances.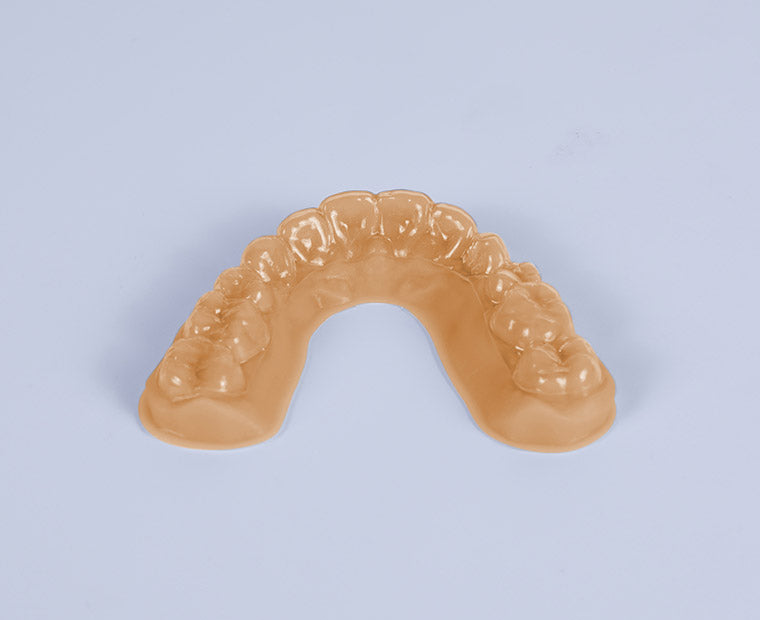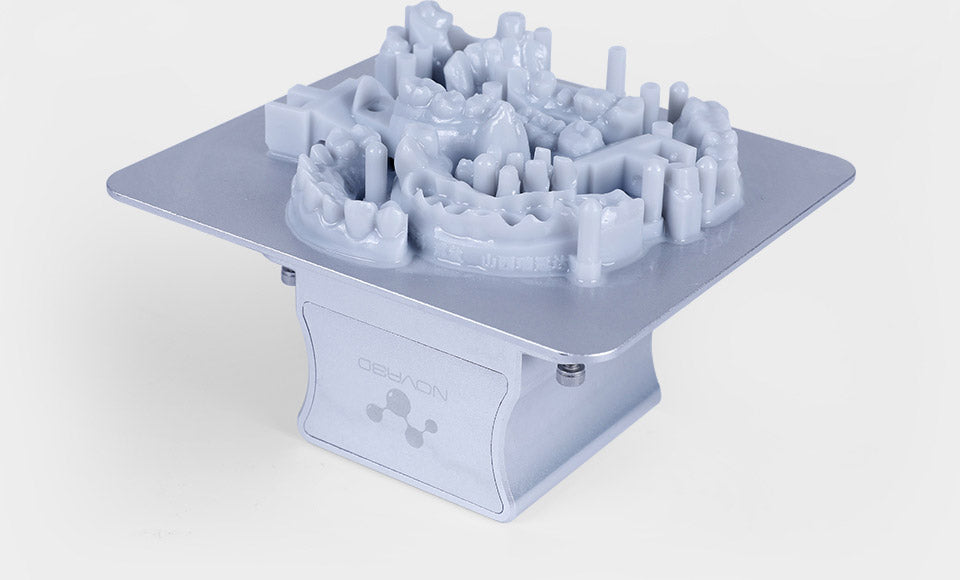 Features:

High hardness
High Accuracy
Perfect Model Appearance
Dental Model
Dental Model has high surface hardness, high molding accuracy and good model texture. It is used in the dental industry to print out the shape of the teeth in the patient's mouth 1:1, design and make parts such as crowns, bridges, substitutes and underwire brackets.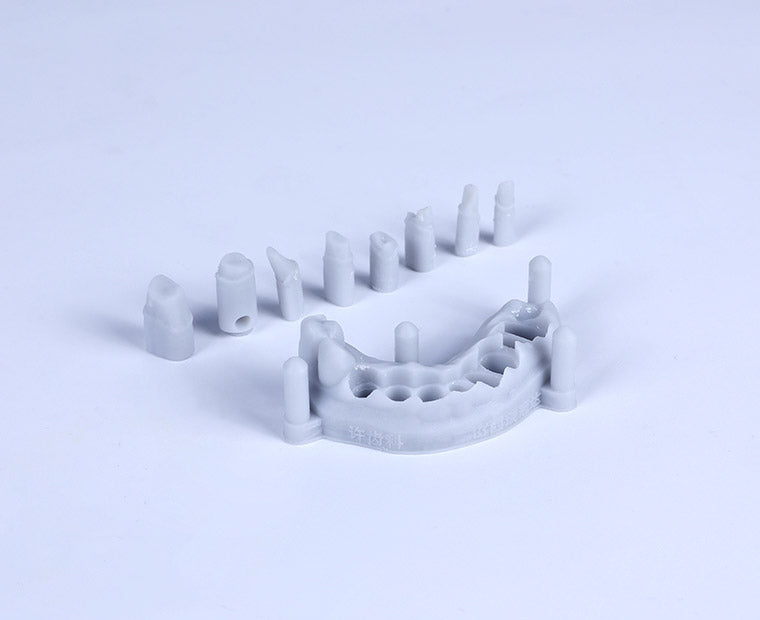 Features:

Embedded casting without ash residue
Small tolerance
Accurate model size
Dent Cast
Dental casting resin is suitable for cast porcelain tooth veneer,crowns and bridges and steel support brackets that require precision casting. During the casting process, it is fully burned and there is no ash residue. The low viscosity of the material can reduce the loss during production and is more conducive to rapid cleaning. The cured model has good flexibility and is not easy to damage the model during casting operations.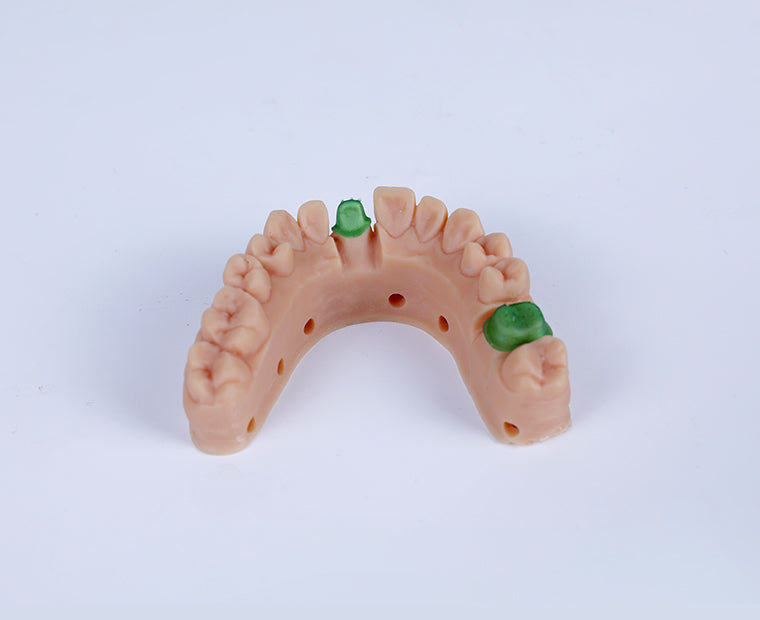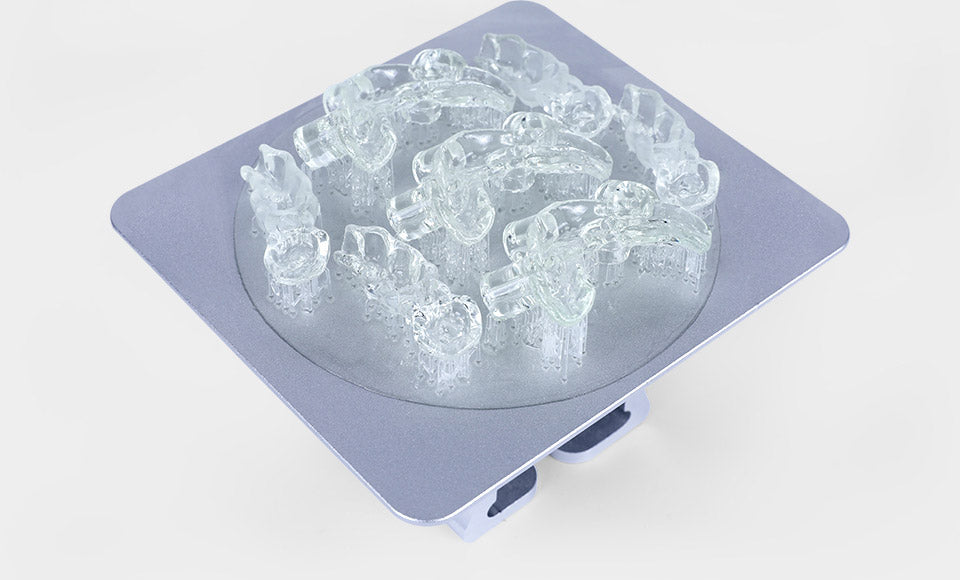 Features:

Good compatibility
High pressure Wet sterilization
High transparent colour
Detailed Appearance
No Element of bis phenol propane (BPA)
Surgical Guides
SG is used in the dental industry to make surgical guides and provide precise positioning and guidance during implant surgery. The materials that have passed the bio compatibility certification can be sterilized by high pressure, wet sterilization, etc., to ensure that they can be used in the oral environment in a short time and are completely odorless.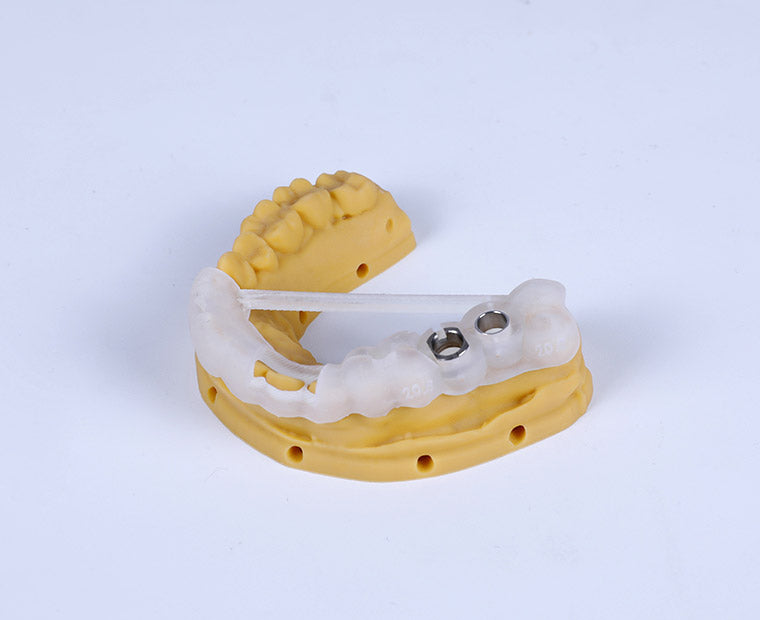 Let you do more with Master
Explore more possibilities. Start your printing now.
Question About Resin
Here are some resin seting parameter and printing advice for you.
Where can I find recommended print settings for this resin?

you can visit it our download page for the printing paramter.
If you have printer of other brand, please contact our after-sale service, we have a professional engineer team will recommend you suitable printing parameter.
Can the unprinted resin be reused?

Yes, the resin can be used until it is cured. It needs to be filtered every time it is poured from the hopper to prevent small cured products from being in the resin, which may cause screen leakage during the next printing.
It doesn't smell as bad as the color resin, but it still smells
After each printing, what should I do with the resin in the chute?

There are two situations: 1. The second printing will not be performed next. It is recommended to filter the resin in the trough once and then pour it back into the resin bottle for storage. 2. Immediately perform the next printing. It is recommended to filter the resin in the trough before printing to prevent the solidified residue from crushing the screen in the trough.
You can contact us through our contact page! We will be happy to assist you.
Our customer support is available Monday to Friday: 9:00 am-6:00pm.
Average answer time: 24h